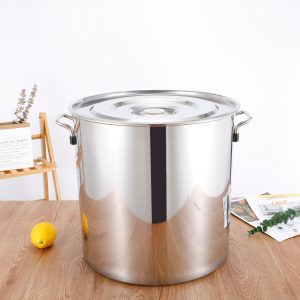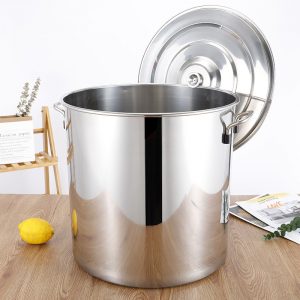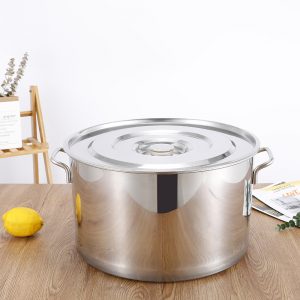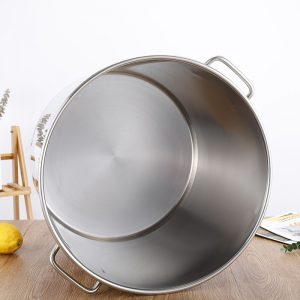 Product parameters
Size: 20cm, 25cm, 30cm
Material: Stainless steel
Features
Thick stainless steel material, strong and durable, not easy to rust and deformation. Double ear design, easy to carry. Increased size and large capacity, suitable for use in canteens and restaurants. One-piece molding, smooth surface like mirror, easy to clean.
Before use
Wash the pot with boiling water. Some of the industrial oil will remain before the pot is shipped. It needs to be cooked on a low fire for 1-3 minutes before use. Then add detergent to clean the pot. If the cleaning is not clean, add warm water and detergent to clean again.
When using it
Avoid cooking on fire. The stainless steel pot has the function of fast heat conduction, no need to open the fire. On the one hand, it can save gas, on the other hand, it can effectively reduce the sticky pot and paste pot phenomenon, and also avoid the yellowing of the pot.
After use
After each use, please thoroughly clean the pot and dry it to avoid the residue of food grease, and the warm water cleaning effect is better. The cleaning tool can choose sponge, scouring pad, etc. It is not recommended to use steel balls, it is easy to scratch the pot. If there is a phenomenon of paste pot, it is recommended to use warm water to soak until it is soft and then clean.